How to deploy your data science team across the enterprise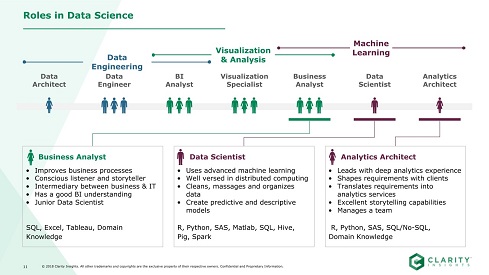 In the magical land of Silicon Valley, there is a legend about successful data science teams: they are made up of mythical creatures called "unicorns". These data science unicorns hold advanced math and science degrees, program in R/Python/Scala/Spark, deploy code to cloud platforms, assemble compelling PowerPoint presentations, and executive control rooms.
It is undeniable that there are exceptional data scientists with both technical acumen and business expertise. In fact, some of us in this industry have worked with them. But the reality is that no matter how good data scientists are, their interaction with the business and IT aspects of the business is critical. How can you get a team of skilled data scientists to understand the business and work effectively with other teams to focus on business outcomes, test assumptions, and more. ?
Break down the team
First, let's quickly review the critical components that make up a top-notch data science team. There are three components to a successful analytics implementation: data, analysis, and production. Related to these are three major components to executing effective data science for business benefit: data engineering, visualization, and analytics/machine learning.
Each of these features requires a dedicated resource for these individual tasks:
● Specialist in machine learning: in-depth knowledge of machine learning and artificial intelligence algorithms, modeling processes and distributed computing
● Business/Data Analyst: gathers requirements and creates user-friendly data visualizations that tell the story of the data
● Data engineer: acquires and prepares data for business analyst and ML specialist, deploys machine learning models to cloud platforms
To complete the team, you need a leader who leads with business strategy in mind: the analytics architect. He or she is someone who understands how teams interact together and is focused on creating cohesive work, communicating with stakeholders, and making data-driven decisions. The architect must be able to "think like a data scientist" and know how to best collaborate with engineers and data analysts to uncover insights into customers, products, services, and operations that will drive business success. the company.
Full team onboarding and deployment
Once the data science team is assembled, the business will thrive if the team is integrated within and between other departments. There are several ways to deploy your data experts in ML, analytics, engineering, and architecture:
● Provide a central team: In this method of deployment, the data science team works together in a physical office, responding to requests from different business units. This approach works well for large companies that want to control the quality and priority of tickets. It also allows data scientists to have consistent interaction with each other, to share methodologies and information. The disadvantage of this method is that the demands of some business units may be deprioritized over others, causing internal resentment within the company.
● Distribute analysts within each business team: This method allows each facet of the company to find and hire its own data scientists. This ensures that data scientists learn more deeply about this business area, truly understanding its needs and pain points. However, he/she may not work with others who understand the purpose of the data scientist or the technologies used. He/she can sometimes be misunderstood and feel lost without the benefit of talking to other technically minded people on a regular basis.
● Borrowed Resources: Allows data science team members to be "checked out" as a resource. They are part of a central team, but business units can borrow them together or individually as needed to help properly define business goals. Policies should be in place regarding the definition of requirements and the length of the data scientist's "duty period".
Data science is a constantly evolving discipline. Today, data scientists not only need skills in math, science, and programming, but also in the cloud, containerization, serverless architectures, and microservices. The heart of the data science problem is aligning a team's technical knowledge with business needs and choosing an alignment that will deliver the greatest impact. Make sure your data science teams, or an experienced consulting firm, recognizes these needs and develops a detailed plan to achieve your business goals.
Gabriel Mohanna is director of data science and Mike Shaw is Managing Director of Data Engineering at Clarity Insights.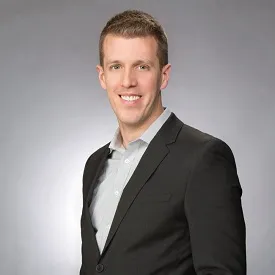 Clarity Information is a strategic partner for leading organizations nationwide, providing data and analytics consulting services and enabling data-driven culture change. With a team steeped in technical expertise and business acumen, Clarity Insights co-creates enduring cultures of self-learning with clients. Working across the entire data ecosystem, from data science to strategy, they ensure that data is a powerful competitive advantage across all industries including healthcare, financial services, insurance and others.