Ex-veteran uses political science background to better understand international security operations, foreign affairs –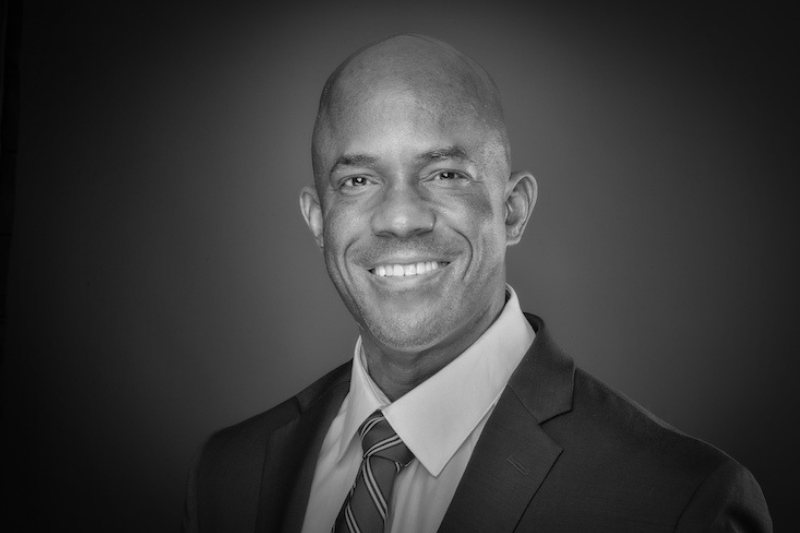 Former USF Lance Guillory, a retired US State Department special agent and former Green Beret Safe, founded Safe Haven Risk Management. He brings over 30 years of combined experience in Army Special Operations, Federal Law Enforcement and Global Security.
ST. PETERSBURG – Lance Guillory had a multitude of worldly experiences when he came to the USF campus in St. Petersburg in the early 2000s.
At 17, he enrolled in The American army and found himself participating in strategic missions around the world soon after. He participated in the combat parachute assault in Panama during Operation Just Cause and, a few months later, deployed for Operation Desert Storm in Iraq.
A few years later, as National Guard A member of a special forces unit, he was sent to eastern Afghanistan to fight al-Qaeda and other militants. He eventually served 10 years on active duty and 16 in the guard and reserves.
Participating in these massive ventures on the world stage fascinated him with the political context behind them.
"I saw many parts of the world but wanted a better understanding of these events," Guillory said. "I wanted to go and learn where it was more enjoyable."
Guillory earned a bachelor's degree in political science at USF's St. Petersburg campus in 2004. He then devoted even more years of service to his country, this time in the Foreign Service as a special agent in the diplomatic security service, protecting people, investigating crimes, and securing embassies.
"The conduct of foreign affairs is a policy on an international scale. The political science background gave color to my time in the foreign service and allowed for a more sophisticated understanding of the environments in which I worked," he explained.
We spoke with Guillory to learn more about his military and college background and how the two impacted his career and led him to run his own security business today.
This interview has been edited for length.
Can you talk about your career in the US military and why you wanted to serve?
I joined the military when I was 17, and at that age I wanted to do something a little exciting and rewarding. I found myself in a parachute infantry regiment, and before I was 21, I had two fights. I was fortunate to be able to participate in parachute missions in Panama in 1989 and the subsequent Desert Storm invasion in 1991.
I spent a total of 10 years on active duty, then I spent 16 years in the Florida National Guard and Reserves. My time in the National Guard was spent in a Special Forces unit where I was deployed in combat and non-combat environments, including Afghanistan at the start of the war. I completed my time in the military with about six years at Special Operations Command in Homestead. In this position, I worked in a Special Activities Cell in support of people in the field.
During your service, you found time to study political science on the USF campus in St. Petersburg. How did you choose USF?
In the early 2000s we lived in Clearwater and wanted to have a more positive experience with school. I was a grown man with a wife and baby and had seen many parts of the world, but wanted to better understand the places I had been and the events I had witnessed. And I wanted to go learn where it was more enjoyable, and that's exactly what I got there [USF St. Petersburg].
My instructors and professors were nothing but great mentors, Dr. Thomas Smith (Professor of Political Science and Associate Dean of Judy Genshaft Honors College) in particular. He encouraged me to write about my experience in Afghanistan and relate it to the political landscape of my studies. I went to the St. Pete campus just for this type of college experience, to be able to sit one-on-one with smart people and unpack what I've been through.
Why did you become interested in the field of political science? Does this come from your experience in the army?
I would say yes. When I was young, I don't remember being so interested in political science. I think being in the military, being part of a much bigger effort, and seeing how that plays out in foreign policy and international relations piqued my interest.
After graduating, you will eventually join the Foreign Service. Can you tell us about the foreign service and your role?
It was an incredible experience. I was so lucky to get into the service, which is extremely difficult to do. I was a special agent in the Diplomatic Security Service. It was the best law enforcement job on the planet. I had the chance to do so many things. I spent five of my 15 years with the foreign service overseas, three of those years were one year tours, each to Iraq, Afghanistan and Pakistan, and the other two years to Barbados .
The diplomatic security service is an agency with three missions. The first mission is the protection of people, such as the Secretary of State and visiting foreign leaders at the same level. We also conducted surveys. These investigations tended to be gateway crimes, uncovering more complex international illegal activities like terrorism, human trafficking and drugs.
The third mission is to secure US embassies and consulates around the world. Very often, American embassies are giant fortresses, and it was our role to manage all aspects of the security of these buildings.
How did your degree in political science influence your experience in the foreign service?
Obtaining a background in political science gave color to my time in the foreign service. The conduct of foreign affairs is a policy on an international scale. I think it gave me a more sophisticated understanding of the environments I was working in. Having to protect people in some of the most volatile places in the world, having a background in political science gave me a better context of what we were up against on the ground. Learning the inner workings of politics has really helped me in these types of environments.
You now own your own security company. How has your military and academic experience influenced your work today?
I have one security consulting and my experience directly informs all the things I do now. This includes conducting security and vulnerability assessments of organizations and businesses. I have worked with private sector companies, billionaires, major sports associations, and for foreign dignitaries living in the United States.
Do you have anything else to add?
Being a stressed student and being able to walk and sit outside on the harbor to get some calm before taking a big test was pretty special. I spent quite a bit of time stressing over tests in college, but the environment at USF St. Petersburg was smaller, much nicer, and ideal for me.

Post views:
955